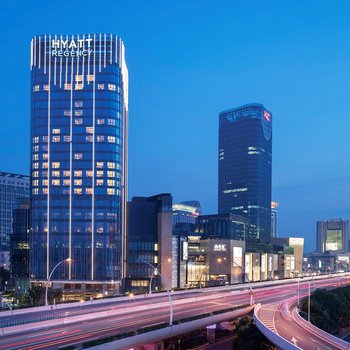 The Hyatt Regency Shanghai, Wujiaochang is an ideal spot for travelers wanting to discover the city. The Hyatt Regency Shanghai, Wujiaochang offers a pleasant stay in Shanghai for those traveling for business or leisure.
The hotel is conveniently located just 12km from Shanghai Railway Station and 29km from Shanghai Hongqiao International Airport. Transportation around the city is also convenient, with Wujiaochang Metro Station within walking distance. With Jiangwan Sports Complex, Xiachenshi Square and Kuaiwangwangqiu Club (yangpujiangwanqiuchang) all within a short distance, there is no shortage of things to do in the area.
After a long day of sightseeing, guests can retire to the comfort of the hotel. Airport pickup can be arranged by the hotel upon request. For those driving themselves, parking is provided on site.
Germaphobes can rest easy - the level of cleanliness is highly rated at this hotel. Perfect for those working on the move, this hotel caters to a large number of business guests.